Are there any women who do not want to become more beautiful? Many ways are available today for you to beautify yourself. One of them is using human crochet hair.
This type has been popular since the late 90s for many good reasons. In this post, Hairsystem will dig deeper into it. Notably, you will have an idea of what it is, how to do it, and where to purchase human hair for crochet braids.
What is human crochet hair?
People call these braids the hair itself. Here, we will address the way that you add this type of hair. Crochet braiding is a method of adding more strands to your bio hair. Similar to the regular weave, this way has to do with cornrowing your hair. After that, install the extensions to your cornrows.
That said, unlike weaves, you use the loose hair that is not on the weft. Also, you will not sew it in. Instead, it is pre-looped hair underneath the cornrows. Crochet needles are in need.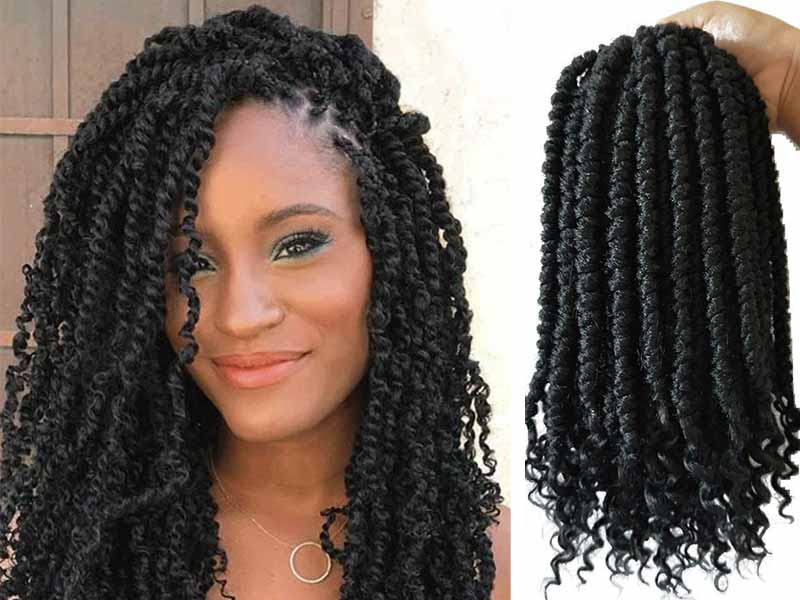 It is reasonably quick to do. Not all, you can DIY these braids. As long as you have an idea of cornrowing the hair, you can do them. Not to mention, there is no need for the cornrows to look flawless. The braids indeed will cover them. For another plus, the crochet styles are not expensive. Their look is incredibly natural as well.
Related posts:
Can you crochet human hair?
Do you always admire those who excel at beautifying their real hair and wigs? Do you think you can never do so? Not really… You can try these braids on your own. With a little patience, we can rock this hair.
Can you do crochet braids with human hair? Yes! Human crochet hair is considered the most favorable choice. It is from pure natural hair. That is why the braid appears realistic and attractive. You can dye and bleach it. It is also adaptable to a wide variety of styling techniques. So, attaining the appearance which you desire is quite a piece of cake.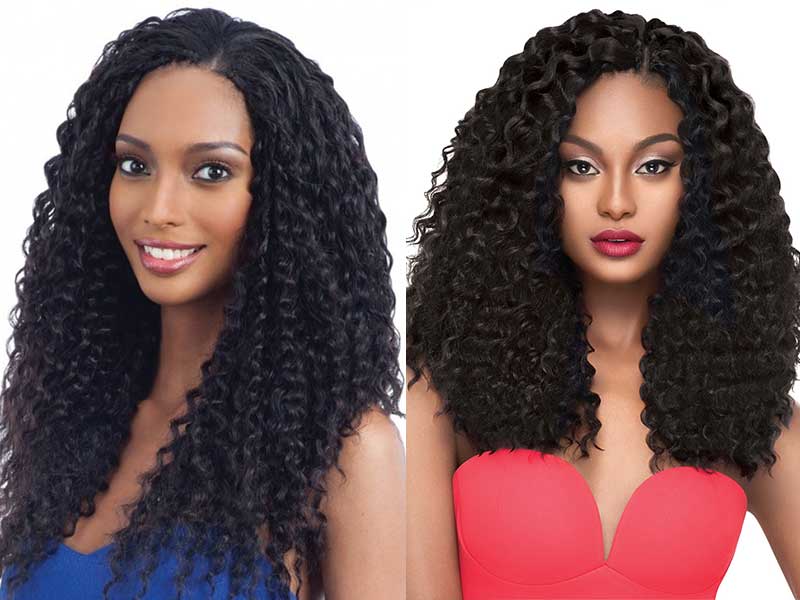 What is more, you can fit the unit with elastic bands that are likely to expand and retract for crochet braiding. They will secure your braid. Thus, there will be no slippage for no matter what cause. Plus, this type is lightweight. It brings the utmost comfort as well. As a bonus, applying it is fast and straightforward.
How to do human crochet hair?
There are many tutorials on the way of installing it. Below, we will be guiding you as one of the best methods.
Step 1: Start by cornrowing the hair back.
Step 2: Use a crochet needle to add the crochet human hair slowly and carefully. You can also use a bobby pin.
Step 3: Gently slide your needle underneath your cornrow.
Step 4: After opening the latch, you should hook the hair to your needle. Next, close it.
Step 5: It is time to pull the hair and needle under your cornrow. Finish doing so once you see the form of a hoop whose size is medium. There should be a loop on the cornrow's one side. The other position should have tails.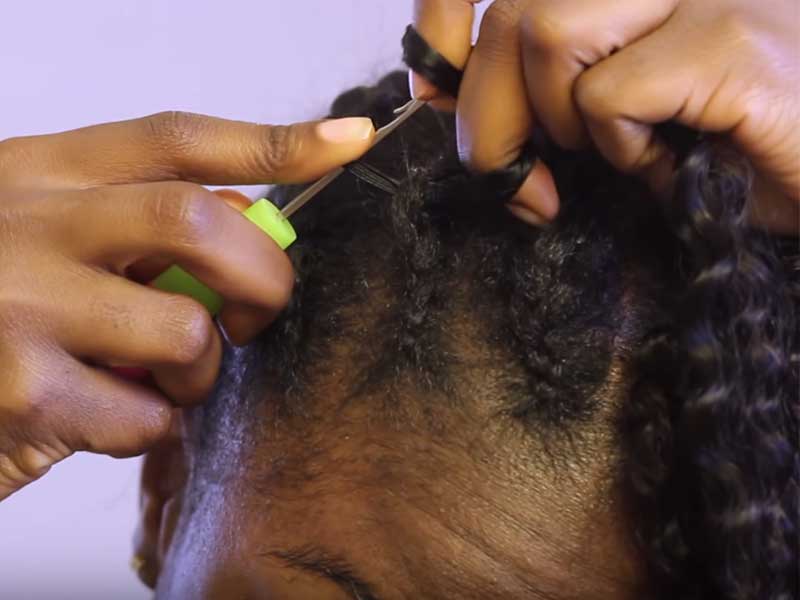 Step 6: Fold your tails across the cornrow. Place them into and out of the loop. Be sure you avoid tightening.
Step 7: Use your fingers to twist that loop. Again, place the tails into and out of it. You can do so one more time. After that, pull for tightening and holding the hair in place. Remember, you should secure your first stitch of the crochet hairstyles.
Step 8: Repeat. Finish once you have covered the entire head.
Things to notice when crocheting
Now that you understand the way, we will be specific about some useful tips and tricks of application. Your hair should be clean before the installation. Moreover, be sure your curls get enough moisture beforehand. Let's say, you will have this braid for about several weeks. So, you may want the hair not to overdry.
For another tip, space your hair correctly using your best judgment. As soon as you have almost finished with the crocheting, look around and adjust where necessary. You can add some more hair in which you desire more volume. Or else, you may want to take out the strands where they feel overly thick. Besides, when you reach the hair's front, pay extra attention. Thinner hair strips may be preferable at this point. That way, your knots become smaller and unnoticeable.
You might also feel interested in:
Where to buy human bulk hair for crochet?
What type of hair should you rely on for these braids? Straight, wet and wavy human hair are the most favorites. And this kind at Hairsystem is on another level of usability and quality. Our products are the best 100 human crochet hair out there these days. They cannot be more accessible to style than ever. Notably, they look genuinely natural. At the same time, the price is friendly.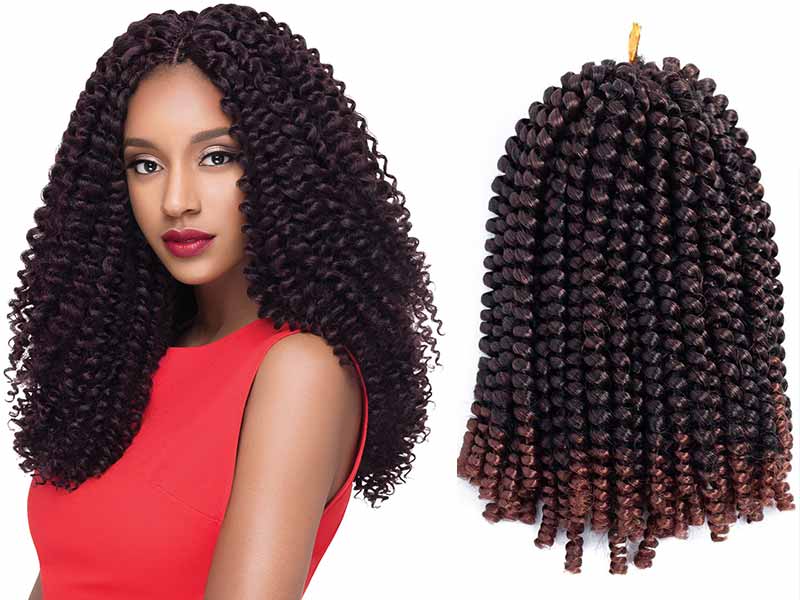 Additionally, we occasionally put our crochet human hair for sale. You hence can grab these chances to get the best fit for your needs and wants at an even more favorable price. We have received a multitude of reviews about what we offer. The number of our new and return customers has been hugely increasing.
We are sure that finding a better place than Hairsystem is a real challenge. Indeed, we are 100% confident than the quality and cost of our online store is quite unbeatable.
The bottom line
We hope this post is useful to you in one way or another. Human crochet hair can change your appearance in a dramatically fantastic way. All you have to do is pick the suitable one at Hairsystem , apply it, and look more beautiful.
Do not forget to follow our blog to be most current about the related news, guides, and tips. Feel free to send us inquiries. We cannot wait to hear from you.
And be sure you check out our product lines for the absolute best hair systems (either a toupee, topper, or wig) at the most reasonable price. You know, you deserve the best here.